Will Visa Buy Square in 2017?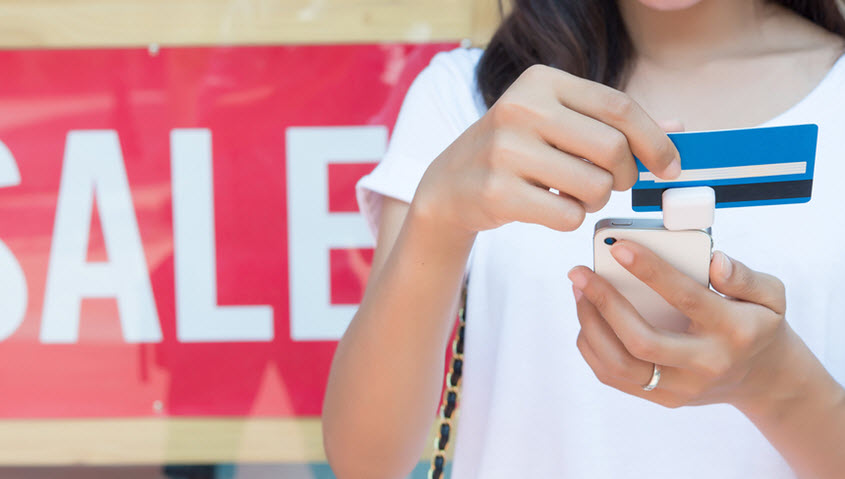 Early in 2016, reports disclosed that Visa owned almost 10 percent of credit card processor Square. These are two major players in the credit industry, so it was huge news, but soon, the story was updated. Turns out, that initial figure was based on an incorrect reading of a filing Visa made with the Securities and Exchange Commission (SEC). Any stake in ownership would signal a huge merger that could change the credit card processing game. But, if that figure was incorrect, just where to Visa and Square stand?
Does Visa Own Shares of Square?
Although the initial reports about Visa's ownership in Square were incorrect as far as the total percentage goes, the company does own Square stock. As of the most recent disclosures, Visa owned a total of 4.19 million shares. These shares are Class B common stock and stemmed from an investment Visa made in 2011. Visa does not own any Class A shares in Square (which can be traded on the open market), and the number of shares they do own amount to a 1.3 percent stake in the company.
The Likelihood of Visa Buying Square
There have been a lot of changes in the payment processing industry over the last year. That's been equally true for technology, start-ups, and other relevant industries. Based on these trends, there's no question 2017 will be another eventful year for the payment processing industry. However, Visa acquiring Square is anything but certain.
So far, talks about this acquisition simply haven't held up. In fact, some pundits believe that Visa may have plans to sell the Square shares they do own. It's also worth noting that Visa made a much more recent investment in Stripe, one of Square's direct competitors.
While it's unlikely that Visa will purchase Square in the upcoming year, both companies are busy working on a number of initiatives. Square recently announced that Square Cash, their virtual debit card service, now integrates with Apple Pay. Visa also recently acquired CardinalCommerce, a company that specializes in fighting fraudulent transactions online. Visa also made a big announcement about a new agreement with MasterCard, soon to be detailed here!
What's This All Mean for Me?
We've talked about Square's fees and how you could be overpaying for credit card processing. While Square can work great for testing a new idea or monetizing a hobby, businesses that are using Square for processing are almost always paying more than they should to accept payments from customers. While some businesses may ultimately decide that Square's features make this premium worth it, you should still take the time to compare their rates and other features to other lesser-known card processors.
Start here – we've outlined our Top 5 Picks for Credit Card Processors and one of them may be right for you.