Why is Visa Partnering with Uber?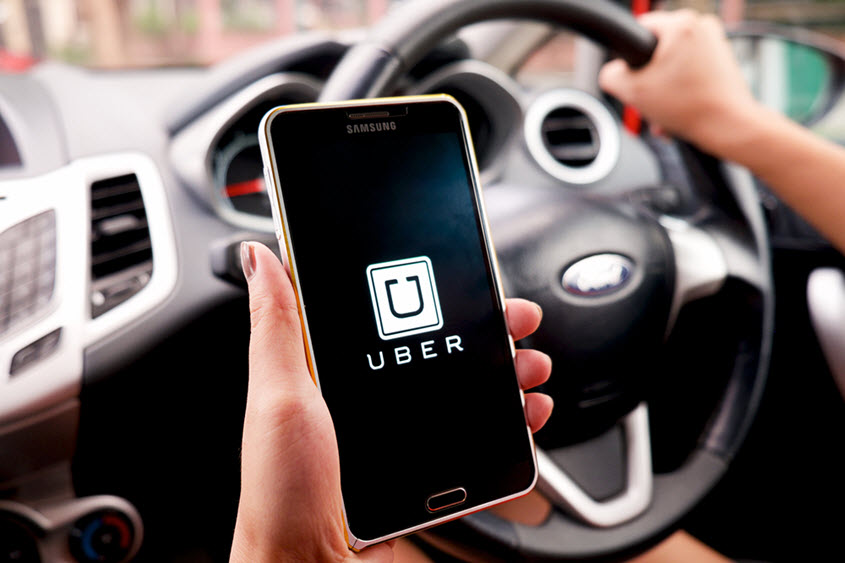 At the beginning of November, Mastercard had a market cap of $158.73 billion, compared to Visa's market cap of $253.95 billion. While Visa currently has a comfortable lead, both companies have grown at a steady pace over the last five years. As a result, each brand is always looking for ways to grab a bigger share of the market.
Visa's latest initiative involves partnering with Uber. While it's not unusual for Visa to launch co-branded cards, this partnership is especially remarkable.
Details of Visa's New Uber Card
The card, which is available from Barclays, is aimed at people who regularly take Uber rides. Data from Uber indicates the company reached the one million rides per day mark in 2014. They reached an average of 5.5 million rides a day in the middle of 2016. And in June of this year, Uber surpassed its five billionth ride.
Uber also shared a stat that one user took a total of 2,357 trips in 2016, which averaged out to about six trips a day. Although that individual is obviously an outlier, there are countless people who use Uber regularly. Visa wants to attract these people by offering free Uber credit and other features on this card.
The Uber Visa Card features a 4-3-2-1 purchase rewards payout. The scale starts at 4 percent for purchases, like restaurants, and then works its way down to 1 percent for all remaining purchases. As someone starts earning points, they can choose to redeem it for Uber credits, cash back or gift cards.
One thousand points can be redeemed for $10 in Uber rides. The card also comes with streaming credit, cellphone insurance and access to events through Uber local. Topping this off is the lack of any annual fee.
Uber's Growing Impact on the Restaurant Industry
Credit card payments aren't the only place where Uber is exerting its influence. The transportation company is also making a big splash across the restaurant industry. When UberEats was first introduced, it seemed more like a novelty than a core area of business.
But getting food to hungry customers has rapidly blossomed into big business for Uber. In less than 18 months, UberEats has grown into a platform with over eight million active users. While Uber is often criticized for failing to turn a profit despite their massive scale, this portion of the business has already shown positive signs.
By the first of quarter of this year, UberEats was profitable in 27 of the 108 cities where it's available. This has resulted in restaurants needing to adapt their operations to meet this increased demand. Common initiatives include steps like making menus more delivery-friendly.
This shift has also caused many restaurants to make POS changes, more easily accommodating delivery and express checkout options. If you feel constrained by your current provider, whether you're in the driving business, restaurant business, or any other business that may soon see the effects of Uber demand, be sure to look at the different POS options available through our list of the top credit card processors.