What is the Blockchain and Why is Visa So Interested In It?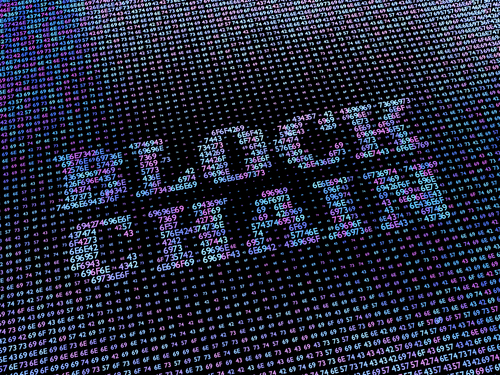 Visa recently announced that they're rolling out B2B blockchain payments. Named Visa B2B Connect, this new platform is designed for banks to make payments and settle funds across borders using Chain Core. If you haven't heard of Chain Core, you're definitely not alone. It's a blockchain infrastructure developed by the startup Chain, which has raised $43.7 million in venture funding since January of 2014.
Given the huge amount of money raised by a single player in this space, it's not hard to guess that the blockchain has become a hot area of technology. But since it's still a very new area and one that's quite complex, there are lots of questions and misconceptions about it. Because the entrance of major players like Visa into this space is yet another signal that blockchain technology will play a major role in the future of digital payment processing, we want to help shed some light on exactly how it works:
Are Bitcoin and Blockchain the Same Thing?
We first covered the topic of Bitcoin back in July of 2012. Since then, this technology has been on an absolute rollercoaster ride. Although bitcoin still has lots of enthusiastic supporters, there have been plenty of concerns raised about the long-term viability and stability of it as a currency.  But one thing that most people involved in any aspect of this space can agree on is the power of the blockchain.
While bitcoin and the blockchain are closely related, they do serve two distinct roles. Bitcoin is a digital token that makes it possible to send a payment anywhere in the world, while the blockchain is a computer network that functions as a ledger system. This public ledger provides a way to keep perfect records of all transactions. A lot of the excitement around the blockchain comes from the different ways this technology could be used for accounting purposes and subsequently revolutionize how financial services operate around the globe.
More Details About Visa and B2B Blockchain Payments
One of the most interesting areas of this focus by Visa is on providing real-time payments to businesses of all sizes. Although plenty of large organizations have mentioned concerns about this technology negatively affecting their standard system of 30/60/90-day payment terms, Visa's stance is real-time payments will make it possible for a company to wait until the very end of any period to pay without forcing a supplier to get paid late.
The Bottom Line for Businesses
So, what does the blockchain and the involvement of large players like Visa in it mean for your business? At the moment, not much. That being said, the amount of resources being invested into this technology means it's going to develop at a very rapid pace. There's a very good chance that multiple payment solutions utilizing this technology will gain traction during 2017. You can count on us to keep you updated, along with continuing to cover the best credit card processors.