Merchant One – Review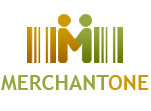 Company Background: Merchant One is a credit card processing company based in Miami Beach, FL which offers services to any-sized business. The company won a 2010 award from Inc. 500 for its service offerings.
Rates: Merchant One lists their fee schedules and rates for credit card processing services including retail rates starting at 1.59% with a 19-cent transaction fee, and a $7.95 monthly fee. For mail order or phone order processing, there is a 2.05% rate, 20-cent transaction fee, and the $7.95 monthly fee. E-commerce rates start at 2.05% rate with a 20-cent transaction fee, a $7.95 monthly fee, and a $9.95 monthly gateway fee. Trade show vendors and wireless transactions start at a 1.59% rate with a 19-cent transaction fee, a $7.95 monthly fee, and a $19.95 wireless access fee.
Security features and Account Services Provided: Merchant One offers credit card processing services for a wide range of merchants including retail, e-commerce, trade show vendors, wireless merchant accounts, mail order processing, and telephone order processing.
Accepted Forms of Payment and Other Services: Merchant One offers processing services for all major credit cards including next day funding for American Express, Discover, Visa, and MasterCard, EBT payments, paper check payments, ATM, debit cards, and gift cards.  Merchant one offers wireless credit card processing services compatible for iPhone technology.
Bottom Line: Merchant One caters to businesses of all sizes and offers a wide-range of technology for credit card and check processing services. Their transaction rates and fees appears to very competitive compared to other processing services with lower transaction rates than most other companies.
Merchant One offers credit card and check processing equipment from a wide variety of manufacturers to accommodate the needs and budgets of different vendor types. Their terminal selections are outlined in detail on the company's website which is user-friendly and provides easy to read information concerning their merchant solution services. The company also advertises several well-known clients on their website including Paul Mitchell.
Merchant One also offers the Merchant One Rewards Program which allows vendors the opportunity to earn cash back for every processed transaction. The rewards can be redeemed with cash, can be used towards your account balance, or applied to future bills. The company provides this incentive as a way to help businesses grow.
BBB Rating: Merchant One earns an A+ rating from the Better Business Bureau and is listed as a BBB Accredited Business since 11/24/2010. However, their BBB profile shows 188 filed complaints in the last three years which are broken down into the following categories: 125 complaints for advertising/sales issues, 22 for billing/collection issues, 39 for product/service problems, and 2 complaints listed as other. At the time of this review, all 188 complaints have been listed as closed.