Is VR Shopping Becoming a Reality?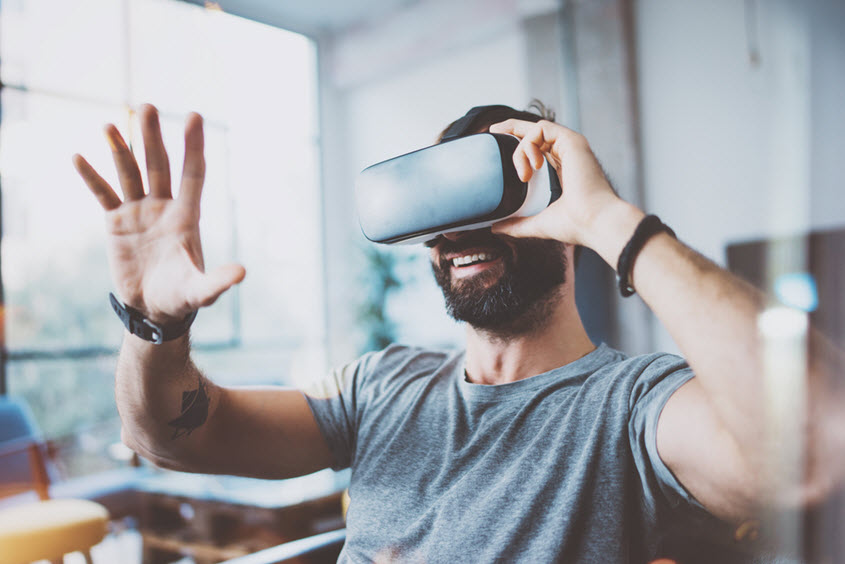 Virtual reality is huge (and still growing) and has the potential to totally change online purchasing. Alibaba, for example, set an aggressive schedule for rolling out VR Pay, hoping to enable people wearing virtual reality headsets and browsing virtual shopping malls to check out without having to remove their goggles.
Mastercard also teamed up with the Arnold Palmer Invitational PGA tour event in Florida to showcase how to buy items using VR glasses. During the demonstration, people were able to put on VR glasses and then look at golf clips. If they liked any of the apparel or equipment they saw in the clips, MasterCard demonstrated how those items could be purchased on the spot.
Based on these recent updates, it's clear VR shopping continues to gain momentum. By fall of last year, Alibaba officially launched VR Pay. The system recognized users through a combination of connected devices, as well as traditional passwords for authentication. What makes VR Pay such a compelling idea is instead of needing to take the goggles off to make a payment, the system is designed to let people pay with a nod.
And while Mastercard's partnership with the the Arnold Palmer Invitational was just a demo, they've taken things to the next level with their most recent VR initiative.
How Mastercard is Collaborating with Swarovski on VR Shopping
Mastercard and Swarovski have joined forces to create a truly incredible VR shopping experience. Once a customer downloads a specially-designed VR app on their phone, they can launch the app, put on a VR headset and start shopping the Atelier Swarovski home decor line.
Instead of needing to use a computer mouse or swipe their phone, anyone in this VR environment can look around at what's for sale by simply moving their head. In addition to seeing the items, buyers can see descriptions, prices and stories about the craftsmanship. Some items even have videos that can be watched in VR!
If someone finds an item they want to purchase, there's no need to enter payment details or take off the headset, they can securely buy in the VR environment by using Mastercard's Masterpass. If you have a VR headset and are interested in trying out this experience, you can download the free app for iOS or Android.
Even though the number of people who will actually make such a high-end purchase through VR is likely quite small for now, this innovation is very exciting for all merchants. As large companies continue to innovate with VR shopping, it's not hard to imagine how these types of experiences could become standard for online shopping in the near future.