Is Free Equipment Always the Way to Go?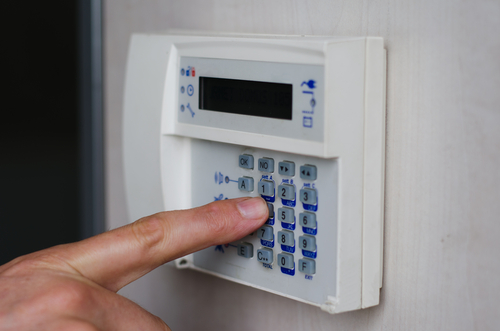 It can be an enticing idea to any new business. Free setup and equipment, shipped directly to your location to get you started. When faced with the prospect of purchasing equipment, many startups and small businesses may feel overwhelmed, assuming that Point-of-Sale (POS) systems are much more complicated than they actually are.
But as flashy as the offers of free equipment may be, it isn't always the best deal for your business. All too often, a payment processing provider will lure new merchants in with free equipment, only to charge more in fees to make up for it. In instances where a business promises multiple freebies, a merchant should be wary, checking contracts carefully to make sure hidden fees won't show up on every monthly statement. Here are a few things to consider as you negotiate with payment processing services.
Equipment Purchase and Leasing Options
Before you're won over by a company promising free equipment, consider the many POS options available. Many processors offer equipment starting at just $49 per item and you'll find that this equipment can follow you if you someday decide to switch providers. Leasing is another option, allowing you to get started with processing without committing to an equipment setup initially. While this might not be the most cost-effective solution over the long-term, it can allow you to learn more about your processing needs before committing to an equipment purchase.
Providers like Flagship Merchant Services now offer POS that works with an iPad. Even if you don't already own an iPad, they can be purchased for as little as $399. Flagship will equip you with the credit card reader, printer, PIN pad, cash drawer, and barcode scanner to help you process in-store payments. All equipment is EMV and NFC capable, so you'll be prepared for the upcoming changes in payment technologies.
Provider Recommendations
As you shop for processing services, you'll likely notice that many payment processing providers offer to help you get the equipment you'll need to use their service. You can feel free to request pricing for all of this as part of your quote from the company, and you should keep that pricing to compare against what other services are charging. If you're purchasing the equipment, consider whether it is compatible with multiple processing services, especially if you're setting up a month-to-month plan rather than signing a long-term contract with the provider.
Payment Depot charges for equipment, pointing out that most companies that offer free equipment charge more each month to offset the cost of that "free equipment." Promising low equipment costs and focusing on charging a set monthly fee for processing, Payment Depot makes it easy for a business to plan what costs will be from one month to the next. This monthly fee covers unlimited transactions, with various levels depending on a business's regular processing volume. Merchants are promised rates of 40 percent or more below what they'd pay elsewhere.
Search for Hidden Fees
One of the best ways to prevent surprise fees from popping up on your monthly billing statement is to look out for them. Here are some of the hidden fees frequently charged by processors.
Setup Fees: This fee gets your service started, covering the administrative cost of working with you, usually over the phone, to get equipment and software set up.
Termination Fees: If you sign a contract, be sure you fully understand the penalties that come with an early termination of that contract. They can easily amount to hundreds or thousands of dollars, especially if you cancel only a couple of months into a three-year contract. If a termination fee is inevitable, opt for a set fee rather than one that is based on the number of months you have left in the contract.
Transaction Fees: Since transaction fees are commonly listed as a percentage of the transaction plus an inquiry fee. Transaction fees are usually lower if the card is swiped vs. keyed, but some merchants find that the fees are also higher if a customer enters a pin.
Gateway Fees: This is an additional fee charged by the service that passes your payments over the internet to be authorized.
Statement Fee: This is usually a fee of only $10 or so that covers the administrative cost of creating and providing your monthly billing statement.
Monthly Minimums: Small startups can be especially vulnerable to this charge, which occurs when a merchant doesn't process a minimum number of payments each month.
Annual Fee: Each year, many merchants are charged an annual fee for account administration and maintenance.
Chargeback Fees: These fees are a necessary evil when accepting credit card payments. You'll pay a chargeback fee even if your business is cleared of responsibility in the dispute.
Consider the Equipment
In some cases, you aren't offered an entire POS system, but instead the processor throws in a free piece of equipment as an incentive. National Bankcard is an example of this, offering a free credit card terminal with new service. National Bankcard's wholesale processing rates, no setup fee, and free cancellation make it a good choice for businesses that want to get started. The service features a side-by-side comparison of its fees on its site so businesses can see up front what fees will be charged and how they rate against others.
When a payment processing provider has transparent pricing, a merchant can go through its site and see all fees before asking for a quote. This can sometimes make free equipment well worth it, especially if a merchant finds that fees are reasonable. When getting a quote, ask for a fee breakdown so that you'll have a way to compare each processor against the others you're currently pricing.
Like many businesses, credit card processors will often use gimmicks and promotions to lure merchants in. With careful research and thorough review of all contract terms, a merchant can take advantage of these deals without paying hidden fees each month. Merchants should price a variety of options and choose the one that will be the most affordable for their business models.