Is an iPad POS the way to go?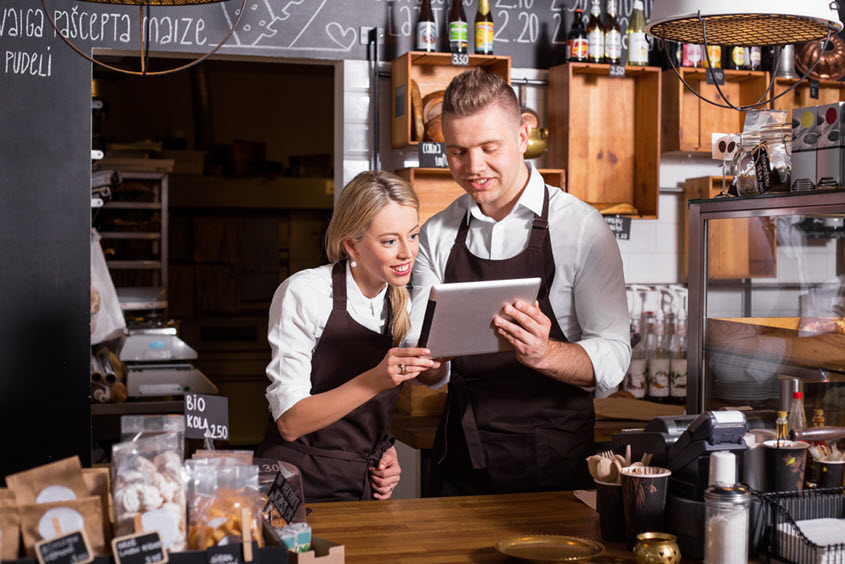 It used to be that you'd walk into a small business and admire their iPad POS with a mix of admiration, curiosity, and awe. There's something about an iPad POS that automatically signals "cool and forward thinking" — and dare I even say, "trendy." However, iPads have now become an increasingly common POS choice  — especially for small businesses — because they offer advantages that a traditional POS doesn't.
Here are a few reasons why an iPad POS might be the right choice for your business.
They're affordable.
Unlike a traditional POS system which can cost a merchant upwards of $20,000, an iPad is much more affordable. You should be able to get set up for around $1000. If you're a new business, this drastically reduces your startup costs. Also, iPads tend to be really durable and typically last for about 4-5 years. If you do need to replace an iPad, it will only set you back a couple of hundred dollars and you can easily pick one up through Apple or your local electronics store.
They're flexible.
You're not tied to one app. When you purchase an iPad for a POS, you're buying into the entire Apple universe. If you're not pleased with the POS app you've downloaded you can easily switch apps without impacting the flow of your business or your bottom line.
They provide an enhanced customer service experience.
Paying a restaurant bill. Purchasing spa services. Minimizing lineups. These are all customer service experiences that can be enhanced with an iPad POS. There's nothing worse than having to wait to pay after you've had a great experience. Whether they're on the shop floor, at their table or interacting with your business in another way, with an iPad POS you can provide your customers with the option to pay their bill on the go.
They have powerful integrated features that you can't find anywhere else.
From inventory tracking and direct ordering for restaurants to shipping integrations, loyalty solutions (for example, the ability to integrate with Mailchimp to send customer emails) and more, an iPad POS offers powerful integrated features that are beneficial to both the merchant and the consumer.
They're already familiar.
If you cringe at the thought of having to train your staff on how to use a POS, you might want to consider an iPad. Thanks to the proliferation of smartphones and tablets, people are already familiar with how an iPad works, making training very easy and straightforward.
They're aesthetically pleasing.
When it comes to iPad POS, it's hard not to mention cool points. For many merchants, the fact that they're aesthetically pleasing is a huge selling point. Lloyd Swords, owner of the Harper and Madison coffee shop told ShopKeep (an iPad POS system), "The clientele we are going for has a sort of hipness to it and to see the iPad being used as a cash register will be a novel attraction for the café." If you're a business that prides itself on being cutting edge and forward thinking, an iPad POS is definitely going to send that message.