Interview: Edo Inc. Raises Another $15 Million in Funding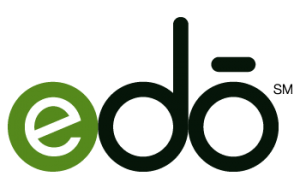 edō, Inc., the company that's bringing discount offers directly to credit cards, has brought in another $15 million in venture funding, bringing their total to $54.3 million. The company is taking a straight-forward approach to linking coupons to credit cards instead of the current industry trend of linking them to smartphones. CCPnet took the opportunity to find out more about the company and was obliged by its CEO, Ed Braswell.
CCPnet: How was edō conceived and by whom?
Braswell: I was looking at coupons through the eyes of a typical shopper – my daughters, who never clip a coupon (but do like to shop!) – realized there was an opportunity to market to consumers who like value, but don't turn to Sunday circulars for their discounts and deals. By thinking about the long term capital needs and opportunities for an offers platform company, I embarked on the adventure that is edō. Namely, I saw an opportunity to make shopping and saving simple for everyone, no scissors required. We believe simple will separate the winners from losers.
CCPnet: Are customers ever surprised to find they unwittingly received a discount they weren't aware of or must a consumer enroll in a deal before being able to receive it?
Braswell: All the communication is through the bank and card issuer – edō is blind to the consumer. Offers are communicated to consumers via the banks' preferred communication channels, such as email, text and mobile bank app. Whether a consumer is automatically enrolled or must opt into receiving offers depends on the bank or card-issuer. However, all edō bank partners give their cardholders the opportunity to opt-out of receiving offers.
CCPnet: Do merchants have access to statistical data related to their campaigns? If so, what kind of metrics is included?
Braswell: Yes – edō is highly measurable, providing data that helps merchants track campaign ROI and adjust along the way as needed. Data provided includes program ROI based on sales and spend, new and repeat customer traffic, average order size and offer redemption rates.
For example, a top 10 retailer just this past month saw the following with its edō program:
o   On a $20,000 spend, the program drove $750,000 in sales, a 34 to 1 ROI of actual sales.
o   Drove traffic with new customers: 75 percent of those were incremental, new customers.
o   Drove size of order: Increased averaged basket size by 90 percent.
Additionally, a top quick-service restaurant (QSR) who used edō:
o   experienced a 17 percent redemption rate of their offers.
o   30 percent of the 'new customers' who redeemed the offer returned within two months, indicating an ability to drive frequency and repeat purchase.
CCPnet: Are refunded credits sent to bank accounts only or can they be reimbursed to a credit card? (If a consumer makes a purchase with their credit card, they're charged the total amount but refunded the discount to their bank account?)
Braswell: When a consumer redeems an offer, the savings is instantly credited back to their account and the savings are ready to spend.
CCPnet: How long do campaign offers typically stay good for?
Braswell: Campaign lengths differ for each merchant and bank partner depending on their business and marketing goals, but generally last 1-2 weeks.
CCPnet: Can consumers track their savings?
Braswell: Yes, consumers can track all of their savings just as they check account balances online, via their bank statements or on their mobile apps, as the credit from redeemed offers will appear instantly back into their accounts.
CCPnet: How many merchants are enrolled with edō and could you drop a few names? How many consumers are currently enrolled with edō
Braswell: There are more than 200 local and national merchant partners in the edō merchant network, including Nordstrom, Target®, SUBWAY®, Best Buy, Body Shop and Crate & Barrel®. We are live with 140+ leading financial institutions that have a total combined cardholder reach of 150 million consumers.
CCPnet: Which banks and credit card issuers is edō already connected with.
Braswell: edō is live with 140+ leading financial institutions, including Fifth Third Bank, Ally Financial and Vantive, with more to be announced in the upcoming months.
CCPnet: edō just received another $15 million in venture funding, which is very exciting. Is there anything else exciting coming in the near future that you can tell us about?
Braswell: What I can tell you is how we will use the funding. Namely, we will improve upon our market-leading strengths and investing in growing our staff. We will also scale the reach of the edō offer and content network by expanding partnerships with major advertisers, merchant acquirers, mobile payment providers and media publishers. Finally, we will drive the company's growth strategy across the small and medium-sized business (SMB) market. There are an overwhelming number of social, local and mobile advertising solutions on the market, most of which have unproven ROI and leave many small merchants struggling to bring profitable customers in the door and get them coming back. High merchant fees, laborious or delayed redemptions and untargeted deals further complicate matters for small businesses with limited marketing budgets. We believe we have a better tool that offers local and small businesses a simple way to drive traffic and measurable, attributable sales. We are able to target new customers by looking at their propensity to spend, and do so with no risk to the merchant – you only pay when an offer is redeemed.