Interview: Andrew Schrage of MoneyCrashers.com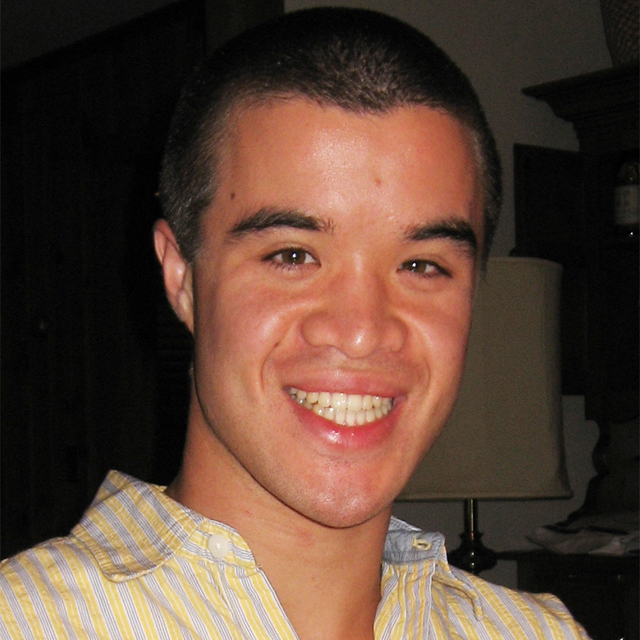 While other children were busy playing house, Boston native and Brown University graduate Andrew Schrage was learning how to purchase one. "With some quality guidance from my parents and older siblings, I have always strived to be financially fit," Schrage says, a statement that couldn't ring loudly enough for young professionals like himself.  Schrage is currently a partner and editor-in-chief of MoneyCrashers.com, a website with the objective of tooling individuals for making financially sound decisions. CreditCardProcessing.net wants to thank Schrage for taking out some time to speak with our staff regarding his quest to spread financially dexterity, his road as a young business owner and what advice he'd give to aspiring professionals who may not have had the same guidance as he.
Andrew, thank you so much for taking out the time to answer some questions for us. First things first, tell us a bit about MoneyCrashers and the work you do there.
Money Crashers is a financial education website with the goal being to educate its readers and subscribers on better ways to manage their money. The topics covered include budgeting, investing, saving for retirement, the importance of an emergency fund, avoiding credit card debt and cutting the cost of monthly bills, among many others.
While it's never too late to begin monitoring one's finances, would you say that MoneyCrashers especially taps the shoulders of young people like yourself?
I'd say that our content applies to a variety of demographics, although with the struggling job market and the substantial student loan debt that many younger individuals face, it's certainly helpful for those of my age range.
Walk us through your professional career after attaining your Economics degree from Brown University. What were some of the obstacles (financial and non-financial) you faced along the way?
After I graduated, I relocated and took a position at an investment fund in Chicago, IL. It took a bit of time to find work – that was probably one of my biggest obstacles. I had done a good job of keeping costs down during school, so student loan debt wasn't that big of an issue for me. Adjusting to the corporate world took some time as well. I soon grew restless in that environment and decided to branch out on my own. That's when the idea of running my own business first came to light. It wasn't an overnight success but through a lot of hard work and determination, the website has become quite successful.
Now partner and editor-in-chief of MoneyCrashers, would you consider yourself somewhat of a business owner?
I would absolutely consider myself a small business owner. Running a successful website takes time, energy, and leadership. When done so correctly it can easily turn into a full-time career.
Let's talk a bit more about financial stability as it relates to striving business owners. While marketing and in-house strategy are important, how does one find and manage the capital it takes to really launch a company?
That's a great question. To begin with, there are plenty of ways to cut your costs when launching a small business. You can save on office supplies, hire freelancers as opposed to full-time employees, and market via social media just to name a few. And if you have some of your own funds to invest, that can reduce the reliance on outside financing as well. From there, your basic options are loans from friends and family, or financing through a small business loan, angel investors, or venture capital.
Generally speaking, what's your intuitive feeling about a young professional taking out a loan to start his or her business?
In many cases, it's going to be a necessity. However, a young professional should not automatically gravitate that way without exploring other options. If you manage your money correctly and reduce expenses as much as possible, there are ways to avoid that or at least reduce the amount you need to borrow.
There's an entire section on MoneyCrashers dedicated to small businesses. Let's switch gears and talk about revenue for a bit: what are the key differences between making money in a small business versus a larger one?
It's basically a matter of scale. With a small business you won't need as much capital to get your venture off the ground, and profitability typically comes a bit quicker. With a larger business, you're going to need more startup funding and the time table to become profitable is usually a bit longer. But the payoff can be larger once that occurs.
How far up does payment processing rank on that list?  Why is payment processing such a confusing concept for many young and aspiring business owners?
Accepting credit card payments can speed up the journey to profitability significantly. However, it's a nebulous concept for some aspiring business owners because in a lot of cases, it's uncharted territory – there are plenty of processing companies to choose from, and reading through the fine print of a contract can be rather confusing, as well.
Offer our readers a few tips for personal credit card monitoring that could help down the road for smart business planning and competently understanding payment processing.
Your readers should be monitoring their own credit card use most importantly to avoid carrying balances and paying unnecessary interest. In a similar fashion, credit card processing companies should be researched for fees and expenses in order to make the most cost-effective choice. The fine print should also be read through whether you're talking about a personal credit card or a credit card processing contract so the person knows exactly what they're getting into before signing on the dotted line.
Do you ever have to remind yourself to practice what you preach? What are some ways you're still a work in progress when it comes to financial soundness?
I do have to remind myself to practice what I preach. There are times when I catch myself making a non-essential purchase or failing to investigate ways to save money in a particular area. It's an ongoing process and I always strive to get better.
 To wrap things up, what can we expect from Andrew Schrage and MoneyCrashers in the future?
For the moment, we plan on continuing down our current path – providing our readers with top quality, accurate, relevant, and useful advice on all things related to personal finance. Regardless of the state of the economy, people can always use help with managing finances. And we plan on being at the forefront of that realm.