How to Set Up Your Online Store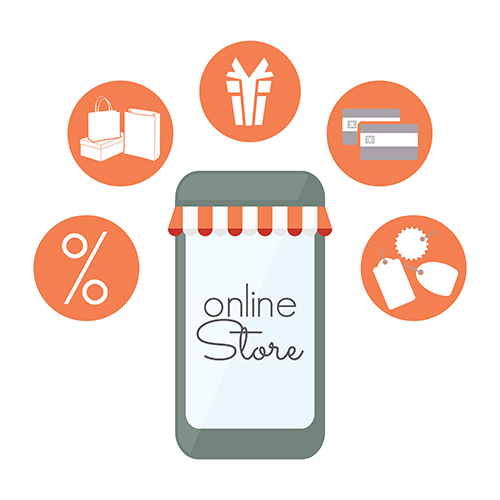 Online stores are no longer the exclusive right of internet retailers. From small-town gift shops to specialty boutiques, even bricks-and-mortar stores are seeing the benefits of offering their wares online. Any business that doesn't have an  eCommerce front is likely getting questions on a regular basis about doing so, with loyal customers interested in ordering items as gifts or recommending them to relatives on the other side of the country.
A website gives any business the invaluable opportunity to reach out to new customers, increasing revenue and widening its reach. If you're considering setting up an online storefront, you may feel daunted by the process. Not only do you have to navigate the complicated legalities of accepting consumer payment information, you also have to ensure your online store is successful. Here are a few tips to help you get started on making your online store a reality.
Know What to Expect
Before you begin, it's important to educate yourself as much as possible on the process of doing business in a virtual world. Unlike your storefront, where you have a one-on-one rapport with your customers, your relationship with your online customers will be faceless. A personalized approach to ecommerce is a completely different proposition from real-world personalization. Develop a plan for finding that rapport in a virtual environment. Will you send personalized emails? Customize your site based on items that are selling well.
Once you begin accepting payments online, your business also becomes subject to regulations governing online financial transactions, many of which vary by state. Chances are, you'll partner with a payment processing provider that works to remain compliant with federal regulations, so it's important to educate yourself on the requirements that apply to businesses in your state.
Choose the Right Partners
There is no shortage of ecommerce solutions providers and, in fact, you'll likely feel overwhelmed as you search for the perfect solution for you. There are a variety of solutions that can either integrate with your existing website or take over everything from displaying products to processing payments. One of our top choices for well-integrated eCommerce tools is Flagship Merchant Services, a premiere processing solution that is robust enough to satisfy most business needs. In general, though, your choice will likely depend on the support system you already have in place. Since you likely don't have access to a full design and development team, a fully hosted shopping cart option is probably the one you'll choose. It's important to thoroughly research your options and choose the one that fits within your budget and unique environment. For a full look at our top payment processors, be sure to check here.
Set Up a Shipping Plan
All of those orders must be shipped and, unless you have a warehouse attached to your store, you likely aren't prepared to handle a large number of orders at once. Before you make online ordering available, your first step should be to put a shipping plan in place. Will new staff need to be hired to handle tracking, packaging, and shipping online orders or can existing employees handle it? What equipment will you need to print address labels and postage at your location to avoid waiting in line at the post office every day?
Outsourcing fulfillment options are becoming increasingly popular with small businesses. This can be a costly option, however, especially as a business is beginning to grow. In the early days, businesses often call upon family members and friends to fulfill orders, devoting nights and weekends to making sure each order is shipped in a timely manner. However, this is usually a temporary measure and eventually, businesses are tasked with either setting up a fulfillment center or choosing a provider for the task.
Drive Business Online
Once your store is ready, it's time to bring customers to it. You can start by letting your current customers know that they can now order online by hosting a special promotion. Begin collecting email addresses in order to send coupons that provide discounts on both online and in-store purchases. This will give you a readily available audience any time you have something to promote.
Since your shop has the ability to attract customers around the globe, it's important to find a way to reach out to new customers. This means utilizing social media and internet advertising to get the word out about your store. Free shipping offers and 10 percent off coupon codes are a great way to bring new customers in, but once they're there you have a great opportunity to bolster your future marketing efforts. Ask permission to capture email addresses for future offers and use those email addresses only when you're featuring specials that might apply to those who have purchased your items before.
Track Results
A store owner can easily tell how his or her store is doing long before sales numbers show it. When a storefront sits empty all day for weeks at a time, a store owner knows immediately something is wrong and can take steps to correct it. Additionally, a retail location gives its employees the ability to see traffic patterns of customers, telling them when a product might do better near the front door or cash register.
An online store poses a challenge in that its owners have the inability to see what users are doing while shopping their items. True, businesses can see which items are selling and which aren't, but it's much harder to get to the reasons behind it. To address this need, businesses often employ site analytics, which can pull reports on which pages are getting the most views, what percentage of customers are repeat business, and how frequently shopping carts are abandoned. For the latter issue, merchants may begin to realize such issues as exorbitant shipping costs are scaring away customers who may have spent significant sums of money on a purchase.
Almost every business that sells products will eventually have to make the move to an online storefront. As more tools emerge to make it easier than ever, business owners will find that they can set up a store without the assistance of a professional development team. Businesses don't have to give up their shops to sell merchandise online. The creation and management of a retail website can work in tandem with managing and maintaining one or more store locations.