How to Negotiate Your Processing Rates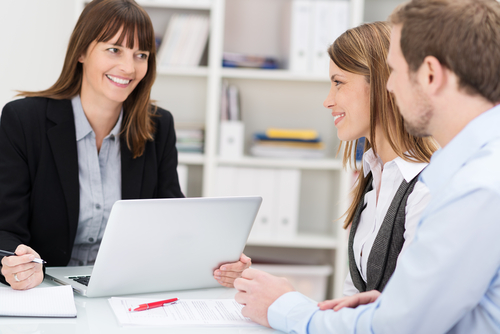 Whether you're a small startup or a growing, thriving retail chain, if you accept credit cards, you likely lose a percentage of income each month on credit card processing fees. Many businesses choose a processing service early on and stay with that processor, rarely investigating the many other options available. But if you're under contract, it might be worthwhile to shop around the next time that contract is up for renewal.
One way many merchants save money on credit card processing is by negotiating their fees with a processor that is willing to work with a company. Even those services that claim to have fixed-rate processing may be more than happy to waive certain fees or throw in extras to win your business away from a competitor. After all, that processor stands to benefit from a percentage of your earning in the years to come. But there's an art to negotiating with processing services that involves spending time on the front end researching your options.
Understand the Rates
The first step in negotiating rates is to fully understand them. In a previous post, we explained the different rates and fees you'll see on your credit card processing bill. But what makes things more complicated is that each processor charges differently. Companies like Payment Depot simplify things by charging a flat annual fee with no contracts. Other companies will charge a per-transaction percentage, while still others will simply add a small fee onto the rate charged by the bank.
As complicated as this may sound, no matter how a service breaks it down, there are generally two basic fees you'll pay. One fee is the interchange fee, which the credit card networks set, while the other fee is added by the processor. Each of those two fees is a percentage of the transaction plus a basic fee for the transaction. In addition to these two per-transaction fees, businesses may also be charged a setup fee, a statement fee, equipment rentals, and many other fees that can be negotiated during the period of time the processor is trying to win your business.
Beware of Misleading Rate Quotes
Numerous businesses have signed up for credit card processing at a low rate, only to find the rate they're actually paying is much higher. They then get a quick education on the habit some processors have of billing for qualified, mid-qualified, and non-qualified transactions.
Qualified: A qualified transaction is named such because it meets the terms of a merchant's contract. In general, a transaction must be swiped at a terminal to be considered qualified. To earn a qualified rate, a card may also be classified as a basic consumer credit card, rather than being a rewards card or business-specific card.
Mid-Qualified: Mid-qualified processing refers to a card that is manually keyed into a terminal, whether the purchase was made over the phone or in person.
Non-Qualified: A card is non-qualified when it doesn't comply with the specific terms listed in the cardholder agreement. This may include a merchant not using address verification technology or other security concerns.
Because the qualified rate is the lowest possible rate a merchant can pay with that processor, many businesses have a vested interest in being labeled qualified as often as possible. With today's popularity of online payment processing, however, the process of labeling only swiped cards as qualified can be problematic. This makes it important for a business to check before signing up with a processing service to ensure that the bulk of their payments will be eligible for the lowest rate. An online business may be paying a much higher fee if each transaction is processed at the highest, non-qualified rate.
Shop Around
Once you've spent a great deal of time learning as much as possible about the industry, it's time to start getting prices. This is where the real work begins. You'll likely find the biggest challenge is that no two processing contracts are created equal, so comparison is extremely difficult. One company's interchange-plus pricing may not be the same as another company's flat-rate processing. Gather as much information as possible about your own expected monthly transaction volume and try to estimate what each service will cost, including any extra fees.
As you shop around, be sure to include processors that are known throughout the industry to provide extremely competitive rates. Flagship Merchant Services has the lowest overall cost commitment of all processing services, with rates starting at 0.38 percent. This is in addition to free setup and a free credit card reader. By getting a quote from Flagship and other popular providers, you'll have something to compare against the other services.
Consider Your Environment
As you price around, it's important to consider the unique needs of your specific environment. If you're a retail business with credit cards processed exclusively in your storefront locations, you'll be more flexible in your negotiation, since processors take on less of a fraud risk with these types of transactions. If you're an online retailer who uses fraud prevention services like address verification, you can use this as leverage as you negotiate with processors.
In addition to highlighting your benefits, you can also use your unique features to search for a processor that specializes in providing processing for specific industries. North American Bancard has solutions specific to retailers, restaurants, eCommerce, service-oriented businesses, and several other specific business types. This specialization allows them to create a suite of solutions that works best for merchants in these areas, including account rates that are specialized to those industries. Not only will this allow you to find a better rate, but you'll also find that everything from your equipment to your customer service is geared toward your unique needs.
If you simply sign a contract for processing and set up your equipment, you may end up paying a large amount of money each month in unnecessary feeds. By learning the industry and shopping around, you can give yourself the leverage you need to negotiate with processing providers. If one service offers you more than another but the prices are higher, be sure to contact the more expensive service and point out the lower rates from a competitor. In many instances, you'll find the processor is eager to work with you in order to win your business.