*Our 2018 Top Credit Card Processing Picks
*#1

*#2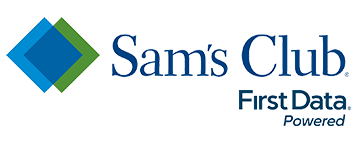 *#3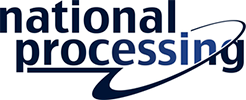 Latest Credit Card Processing Reviews

Merchant One Review
Most Popular Choice
Merchant One provides credit card processing and other merchant services for a wide range of businesses, from small eCommerce stores to restaurants and businesses with physical locations. They have been in the processing industry for over 12 years and proudly service tens of thousands of merchants...
Read Full Review
Visit Website
Get Free Quote
National Processing Review
National Processing offers customized payment and processing solutions for credit cards, mobile payments, online transactions, ACH, check payments and more. They work with businesses of every size, ranging from large corporations to high-risk accounts, and provide specialized support and solutions...
Read Full Review
Visit Website
Get Free Quote
Cayan Merchant Services Review
More than 115,000 business owners rely on the credit card processing services of Cayan. The company was founded in 1998, with the basic premise that a business should have access to credit card machines and merchant accounts at affordable prices. Cayan has an A+ rating with the Better Business Bureau...
Read Full Review
Visit Website
Get Free Quote
Charge.com Review
Charge.com has offered credit card processing and merchant account services for over twenty years. The company advertises a low cost guarantee and rates and low competitive rates. Approved merchants can use Charge.com with no setup fees, as well as free software and equipment....
Read Full Review
Visit Website
Get Free Quote
2Checkout Review
Updated on July 3, 2014 by creditcardprocessing.net
With straightforward, easy-to-understand pricing, 2Checkout simplifies payment acceptance. Transaction rates are 2.9 percent plus $0.30, which is competitive with many other payment processors. For merchants that accept more than $50,000 in transactions each month, 2Checkout can create a customized pricing model that offers a discount over its basic plan. 2Checkout globalizes businesses, allowing them to ...
Read Full Review
Read Full Review
×
Review
Not all submitted reviews are posted but all submitted reviews are factored into our rating. CreditCardProcessing.net believes the posted reviews best reflect the overall opinions of all submitted reviews.
Fill in missing and/or invalid fields.
Thank you for submitting your review!
*

ABOUT OUR SERVICE

This site is a free online resource that offers valuable content and comparison features to consumers. To keep such resource 100% free for consumers, CreditCardProcessing.net receives advertising compensation from the companies listed on this page. Such compensation impacts the location and order in which such companies appear on this page. The factors listed below impact Our Ratings on this page. All such location, order and ratings are subject to change. CreditCardProcessing.net does not include all credit card processing sites available to consumers in the marketplace.