Bank of America Reconsiders Debit Fees After Public Dismay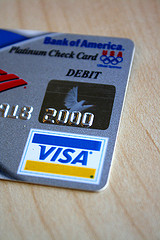 Bank of America is reconsidering its proposed monthly $5 debit usage fee after an outcry and call to arms from both consumers and politicians.
The bank has yet to make any firm decision on the issue, but has said it may expand the number of customers that would be eligible for a fee waiver.
Bank of America proposed introducing the fee as a means to recoup their losses from the Durbin Amendment which put a cap on transaction swipe fees, with estimated losses set at $6 billion across the entire industry.
"Vote with your feet," Sen. Dick Durbin, author of the amendment said, "Get the heck out of that bank."
Credit unions have soared in popularity in the last month as people are looking for alternatives to big bank fees and questionable policies. CULookup.com, a credit union locator engine has reported a 350% increase in traffic in the last month alone, echoing the growing dissatisfaction and dwindling trust in big banking.
A Facebook event set for Nov. 5th entitled "Bank Transfer Day" currently has 70,000 "attending" and 14,000 "maybe attending."
Sentiment toward "too big to fail" banks has changed recently among Americans becoming sympathetic to the cries of the Occupy Wall Street movement, which insists that banks that irresponsibility spent their bail out money should be held accountable for their actions. Chase Bank and Wells Fargo were both testing their own debit fees but have ended their programs in fear of losing more customers.
Image source