Are Selfies Really the Future of Credit Card Authentication?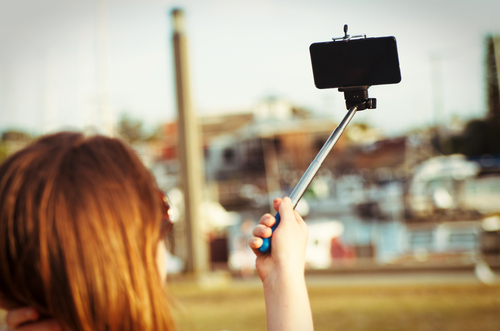 Since the latter part of 2015, MasterCard has been testing a program known as Selfie Pay. As you may have guessed from the name, this program uses a selfie as a method of authentication. Specifically, the program is being tested for mobile e-commerce purchases. The pilot program was rolled out in Silicon Valley. Whenever someone uses the app involved in this program, it takes a picture of them. The selfie that's taken is then compared against a picture that MasterCard has in its database.
Why MasterCard is Experimenting with Selfie Authentication
Although integrating a selfie into a mobile payment process may sound like a joke at first, there's actually a good reason why MasterCard is investing resources into this project. With the mandatory implementation of EMV standards, analysts agree that in-person payment fraud will drop by as much as 80%. However, that doesn't mean fraudsters are going to call it a day and head home. They just look for other opportunities that are easier to exploit.
Those types of opportunities are where online payments come into the picture. Without the current equivalent of an EMV standard for online payments, criminals can head online to continue engaging in fraudulent behavior. Trying to reduce online fraud by a significant amount is why MasterCard is testing their selfie approach to authentication, as well as several other biometric authentication methods like a heartbeat reader and eye recognition.
What These New Forms of Authentication Mean for Merchants
As a merchant, it can be interesting to keep your finger on the pulse of what's happening across the payments industry. On the other hand, all of these changes can be enough to make your head spin. If you're trying to figure out which information you should take action on and which bits you can safely file away as just interesting, we have the answer for you.
What business owners need to care about in 2016 is making sure that their credit card processing practices are in full compliance with EMV standards. While selfies and other types of experimental authentication methods are interesting, we're at least several years away from any of those topics directly impacting how you do business on a daily basis.
But with EMV, the change has already happened. And if you're not in compliance with it, the unfortunate fact is you will be liable as a business for any fraudulent activities that occur. So if your business processes payments at a retail location or in any other face-to-face setting, it's time to get up to date.
If you're currently stuck with a credit card processing company that's behind the curve and wants you to pay an excessive amount of money to update your hardware or other aspects of your merchant account, we highly recommend you get in touch with one or more of our recommended credit card processors. Doing so will enable you to get in full EMV compliance and still enjoy very attractive processing rates.