Apple's Passbook App Could Be a Window into Mobile Processing on iOS 6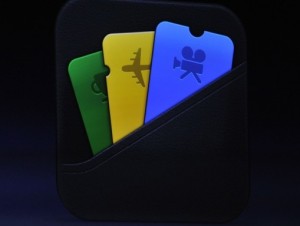 The mobile processing world is buzzing with rumors surrounding Apple's new application in its beta version of iOS 6, Passbook, which is a mobile wallet in all aspects except for its inability to process transactions, which begs the question: when will Apple implement this essential addition to its app?
Technology message boards are roaring that Apple has an ace up itself sleeve — Apple is already tied into more than 400 million active credit and debit card accounts through its iTunes Store. Adding this information to an iPhone users Passbook would undoubtedly establish itself as a dominating force in the mobile wallet field, potentially quashing efforts by its competitors.
Passbook currently stores user information such as online coupons, flight boarding passes and customer loyalty cards, so it's only natural to surmise a payment processing application, hypothetically referred to as "iPay" by speculative tech aficionados, could be added to the iPhone 5, which is expected to be released in fall of this year.
Analysts are projecting that Passbook could utilize Near Field Communication technology in iPhone 5 devices, allowing consumers to merely swipe their phone instead of a credit card when conducting point-of-sale transactions.
There's been a lot of buzz over the last couple years regarding NFC transactions, though many consumers have been slow to adopt and embrace the technology due to security concerns or general lack of interest. But as technology giants continue to push for adoption, it won't be surprising if one trendy and trustworthy company opens the floodgates for this technology and ushers in a new era of payment processing.
Update October, 2012

Apple has announced it will start accepting payment through Passbook at their retail store locations.