7 Tips for Marketing to Seniors in 2018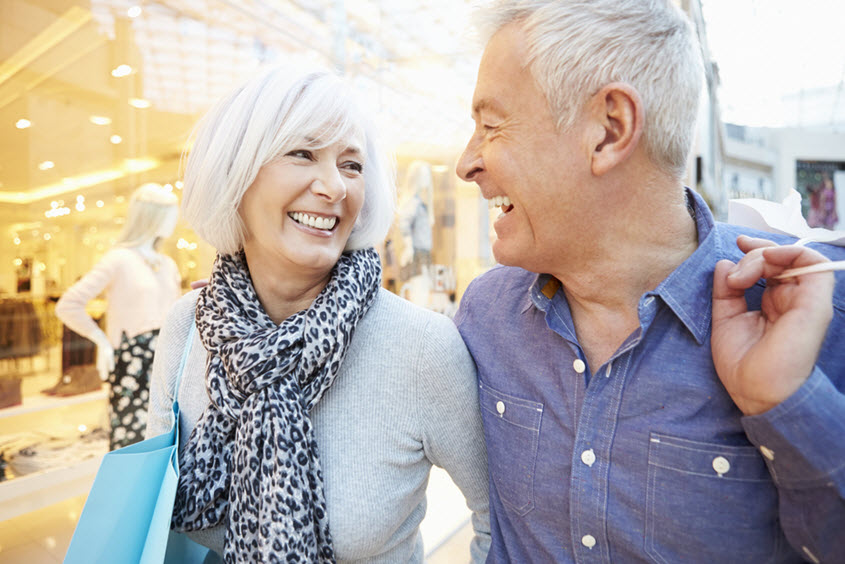 The U.S. House of Representatives recently passed a bill to protect seniors from financial abuse. While that may not directly affect your business, seniors are an untapped market across a number of sectors. The total number of adults over the age of 65 clocks in at more than 630 million around the globe.
If your business sells a product or service that could benefit seniors, but you haven't marketed directly to this segment, the good news is you can start expanding your marketing efforts this year. Take advantage of the spending power of seniors with these seven tips to help you get started.
1. Focus on Value
Seniors are the most affluent segment of our society. Seventy-seven percent of all assets in the United States are owned by individuals over the age of 55. Seniors have five times the net worth of the average American. Since this group is less price sensitive, focusing on the value of your product will resonate more than only trying to sell or compete based on price.
2. Use Real Examples
Seniors have been around long enough that they're not generally swayed by fast stats. Instead of trying to impress using numbers, a better option is use examples of how real people have benefited from using your products. Share testimonials, reviews and quotes from some of your most loyal users.
3. Understand Common Characteristics
There are a number of characteristics that unite the majority of seniors, like resistance to change and dedication to tradition. Understanding the influence of these characteristics and then crafting your marketing efforts accordingly is a smart strategy. See how you can tie your product or service to one of these characteristics. For instance, a denim company might create a montage of how jeans have been worn throughout generations – because times may change, but comfortable jeans don't.
4. Personalize Within Senior Groups
While seniors do share some characteristics, there are plenty of differences as well. What resonates with a 65-year-old on the coast is likely going to be different from an 80-year-old in the Midwest. Really digging down into specific senior groups can help skyrocket your conversion rate.
5. Test Different Mediums
The common perception that seniors don't spend time online simply isn't true. On the other hand, seniors are often more responsive to marketing efforts like, direct mail, than younger age groups. This is why it's important to test a variety of different mediums and measure the type of response you get.
6. Really Dig Into Facebook
As you're testing online marketing channels, be sure to put enough time into trying Facebook. Seniors are a demographic that has continued to grow on Facebook in recent years. So even if it takes some time to dial in your targeting, the payoff will be worth all the effort.
7. Emphasize Security
While the digital fluency of seniors continues to grow, this demographic is more likely than others to still have serious trust issues about completing transactions online. There are two ways you can give potential senior customers peace of mind. The first is to have a phone number on all pages (including checkout) where customers can call. You may discover many seniors prefer to give their payment information over the phone.
The other step you can take is displaying trust symbols on your product and checkout pages. Because both of these payment security steps require having a great payment processor, we encourage you to take a look at the top processing companies if you've encountered any shortcomings with your current processor.
Indeed, the senior market is strong. If you haven't invested in marketing to them, you could be missing out on some major business.