6 Tips to Help You Make the Most Out of Black Friday Sales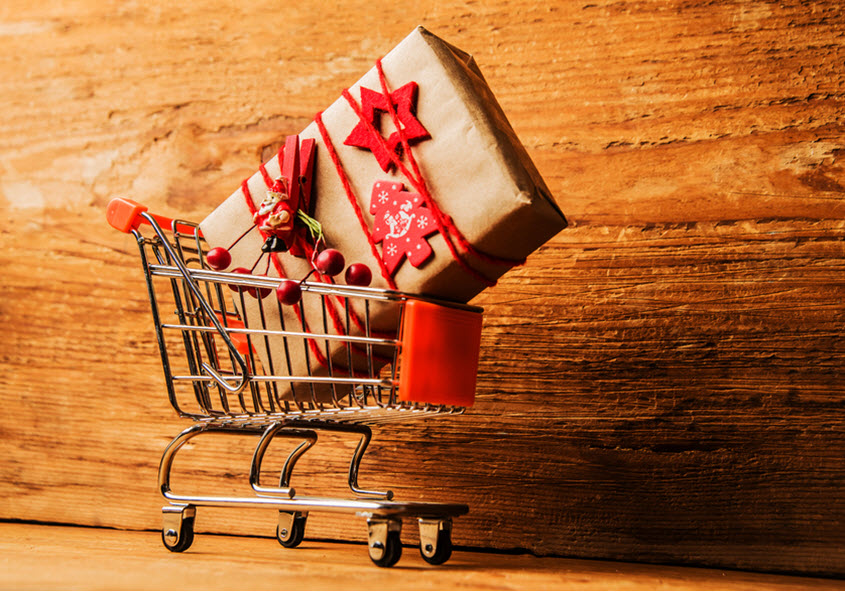 Last year's Black Friday and Cyber Monday sales were record-breaking and this year will likely be the same. Especially for online stores, the holidays bring tons of increased traffic and sales, so making sure your site and brand are ready is absolutely crucial.
As we head into November, now's the perfect time to take stock of what your business needs to do to be successful this holiday season. Not sure where to begin? Here are just a few areas where you can start to make improvements so you're ready to take on more clients and more sales.
1. Segment Your Offers
Black Friday and the rest of the holiday season is a great time to rack up sales from both new and existing customers. A great way to encourage both of these customer segments to buy is to provide them with different offers. You can entice new customers with the type of Black Friday deal they expect and then reward existing customers for their loyalty with an exclusive offer.
2. Emphasize Gift Cards
Not only do people already want to buy gift cards during this time of the year, but these cards are also a very appealing way to generate revenue. You can maximize your gift card sales by creating a special offer. And if you're currently unable to offer gift cards due to restrictions from your processor or payment platform, this is a very good reason to make a change.
3. Go Above and Beyond with Service
While the holiday season is a very fun and exciting time of the year, people can get very stressed out, as well. You can make a positive impression on every customer by going all out with the service you provide. Whether it's a small gesture or big favor you do, your business will definitely reap the rewards of building this type of goodwill.
4. Keep Marketing
If Black Friday hits or exceeds your goals, it's easy to let the rest of the holiday season go by on autopilot. However, taking that approach means you're going to miss out on a lot of extra revenue. People literally shop up to the last minute during this time of year, so don't be afraid to continue interacting with potential customers through ongoing marketing efforts.
5. Be Creative
This may sound cliche, but it's actually quite important during this time of the year. You're not the only business that's going to be communicating with potential customers. In fact, shoppers get bombarded with offers and marketing messages, which is why finding a creative way to stand out can provide a significant advantage. What separates you from the competition? What makes your business better? Highlight these differences and capitalize on them.
6. Ensure Your Infrastructure is Ready
If you put all the tips we've covered into action, your business will be in the optimal position to have a very busy Black Friday and rest of the holiday season. Before the big day arrives, be sure that your infrastructure is ready for the additional load. The last thing you want is to miss out on sales due to technical glitches. If you're concerned about your current processor's ability to provide excellent support during this time of the year, you still have time to take a look at other payment processors who are known for delivering great support.