5 Ways to Better Protect Your Customers' Financial Data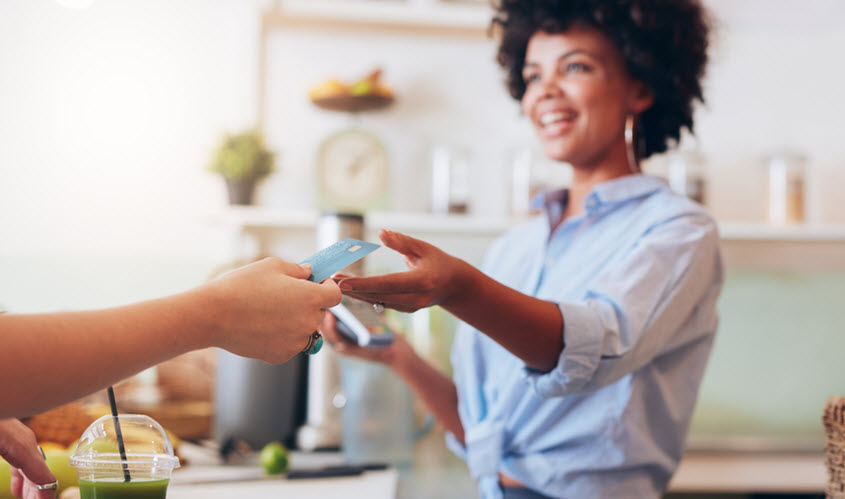 As a merchant, protecting your customer's financial data should be a primary concern. If you become slack in this area, you risk compromising your customers' safety and your reputation as a business. With mobile payments and credit cards becoming increasingly popular ways to pay for goods and services, criminals have come up with new and clever ways to commit fraud.
When it comes to handling your customers' financial data, you can never be too safe. To protect your business and your customers' well-being, here are a few things you can do to maximize financial security and reduce the likelihood of fraud.
Carefully choose your employees.
Ensuring your customers' financial data remains secure starts by making sure you have the right people on your team. While you might be tempted to hire anyone who seems qualified, it's important that you dutifully screen potential employees before you hire them. Do a background check to make sure candidates don't have a criminal history of fraud or other financial crimes. You want to be sure that your employees are trustworthy, so make sure you actually contact and speak to their previous employers and follow up with their references.
Conduct proper training.
It doesn't matter how trustworthy your employees are. If they're not trained properly, your customers' financial data is at risk. This not only means training your staff to properly execute financial transactions, but also ensuring that your computers are properly protected against potentially hazardous sites that include malware.
If necessary, create a policy that computers can only be used for business purposes or sites that are pre-approved (for example, stipulate that your employees can't open attachments from your computers). Staying on top of these things and continually training your staff on new technologies as they emerge should help keep data secure and reduce the risk of fraud.
Only use PCI-compliant software.
When it comes to handling your customers' credit card information, only use PCI-compliant payment gateways that filter out fraudulent transactions using anti-fraud tools like AVS (Address Verification System). All of the software you use should be PCI-compliant and tested frequently to ensure customers' financial data remains safe and secure. If you're storing customers' credit card information electronically, make sure that it's properly encrypted. If their info is stored physically, make sure that it's housed somewhere secure that isn't easily accessible (for example, a locked filing cabinet or safe).
Beef up your password requirements.
If your business involves an online component, ask customers to create a more complex password that involves multiple special characters. A weak password system puts your business at risk of fraud. If employees are required to use a password to access the system, make sure they change their password every 90 days to ensure security.
Have a security breach plan in place.
Even if you've done everything necessary to secure your customer data, sometimes security breaches still happen. To make sure things are handled in a swift and secure manner, it helps to have an emergency plan in place for securing compromised systems. If something goes wrong, make sure your employees know exactly what to do and stay in constant touch with your customers. Remaining transparent and providing follow-up support to your customers will help ensure them that you're committed to security.