5 Payment Processing Tech Trends That Help Make Life Easy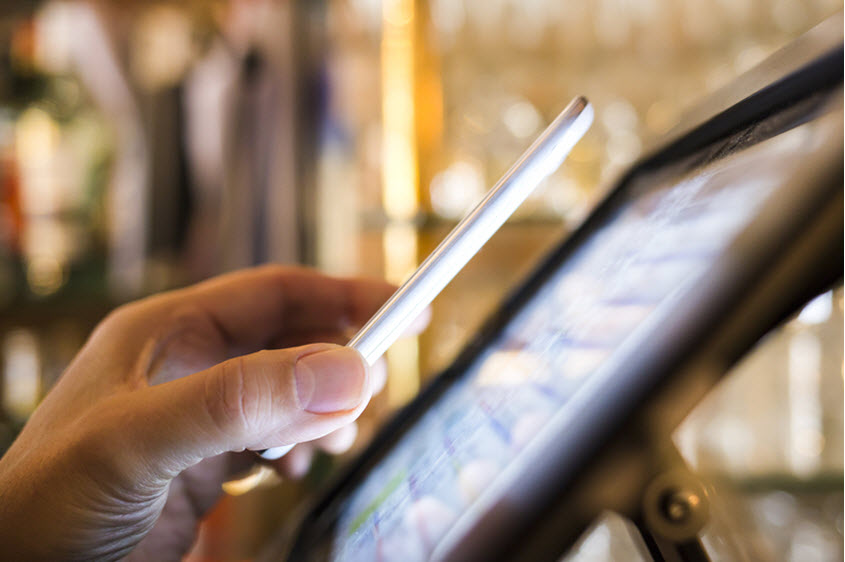 Whether you sell products through a traditional retail store, provide services online or run your business through multiple channels, being able to accept payments from customers is a must. In fact, the ease with which people are able to pay can directly impact your bottom line. Trying to make it as easy as possible for consumers to pay in any environment is why there continues to be a lot of new developments throughout the payment processing space.
Since some of these developments and trends may affect how your business accepts payments, we want to look at a few of the most notable payment tech trends you might encounter throughout year.
1. Mobile Wallets
While mobile wallets continue to gain popularity across all consumer segments, the fact that around a quarter of millennials never carry more than five dollars in cash at any time is one of the biggest drivers of mobile wallet adoption. Check out more about digital wallets in 2017 here.
2. Machine Learning
Machine learning provides a way for computers to use large sets of data to improve how effective they are at executing specific tasks. This type of technology is being used across the payment processing industry to help combat fraud. What's especially interesting is many companies are now using machine learning to combat fraud across multiple channels.
3. mPOS
Analysts estimate that over the next two years, mobile point-of-sale usage will grow to over 50 million devices. That means mPOS devices will have accounted for just under 50 percent of all point of sale systems. Because this trend is here to stay, expect more processors to provide these types of solutions to their customers.
4. Biometrics
Apple Pay has been a leader in allowing consumers to easily authorize transactions with their fingerprints. Based on this success, a number of startups and established companies are looking at additional ways to utilize fingerprint scanners, as well as other biometric technology for payment processing.
5. APIs
Application programming interfaces are essentially a connecting link that help software applications talk to each other. As more of the major players within the payment processing space open up their APIs, the number of compelling payment technologies created by independent developers and startups will continue to grow.
What These Tech Trends Mean for Your Business
When it comes to payment processing technology, it seems like there's always something new being rolled out to the market. As a merchant, all of these changes can make your head spin. Although it's good to keep up with what's being done across this landscape, you don't have to feel overwhelmed by all of the new available payment options. As long as you choose a great credit card processor, you'll be able to keep up with all the different ways your customers may want to pay.
Don't forget to check back here for more updates on the latest in credit card processing.