5 New Credit Card Trends You Can Expect in 2018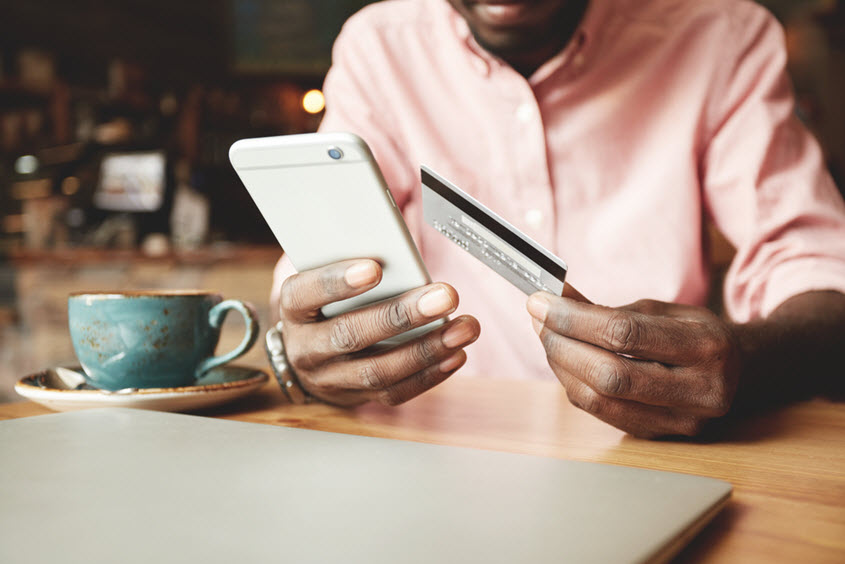 Now that 2018 has officially arrived, credit card companies are looking to shake up some major initiatives this year. With a record holiday season just behind us, a still-booming economy and Americans who are eager to spend their cash, credit card companies are adopting some new trends that are sure to affect both businesses and consumers alike.
Let's take a look at just a few trends you'll probably start seeing more of this year.
1. More Branded Cards
Visa recently partnered with Uber to launch a branded card with greater purchase rewards for consumers, earning them points which they could then exchange for Uber credit. Starbucks launched a similar co-branded Visa credit card with Chase which enabled customers to receive Starbucks rewards. With more and more major companies realizing the benefits of branded cards, including more money spent at participating retailers, we can expect to see a number of companies launching their own credit cards as a way to build customer loyalty through rewards.
2. Increased Benefits for Premium Cards
Competition for premium cardholders is fierce. In recent years, card providers have begun offering generous rewards, like airport lounge access, high rewards rates, ride-sharing credits, travel credits and more. As these providers continue to battle it out with each other and new card offerings, expect to see even bigger benefits for holders of top-tier credit cards.
3. Focus on Long-Term Loyalty
Churning is an activity that involves strategically signing up for multiple credit cards every year and taking the necessary actions to max out bonuses. Because this activity has gained a lot of exposure on sites like Reddit, card issuers are well-aware that they often spend a lot on new cardholders who are going to cancel in the near future. As a result, providers are looking at different ways to offer the best rewards to people who sign up for cards and continue to use them on a long-term basis. Capital One does this by offering incentives and discounts for customers who use multiple products across its product line.
4. Niche Cards
Top-tier cards are just one component of the huge market for cardholders. With so much competition throughout 2018, companies are now offering cards aimed at more niche markets. Even if these markets have a limited scope, the ability to market and retain cardholders in a cost-effective way can make these opportunities quite appealing.
5. Significant Investments in Security
Because there were so many significant breaches that involved financial and other sensitive data in 2017, credit card companies are investing a lot in security across all fronts. Expect to see new developments that give consumers the ability to be proactive about preventing their data from being compromised.
As a consumer, most of these trends mean having access to even better product offerings from credit card companies. As a business owner, these trends showcase the importance of keeping up with the latest changes within the processing industry. Be sure to come back to our blog on a weekly basis for the latest news and insights. Also, if you want to make some changes to how you handle payments in 2018, our list of the top processors is a great resource to help you get started.