5 Must-Know Tips for Marketing to Millennials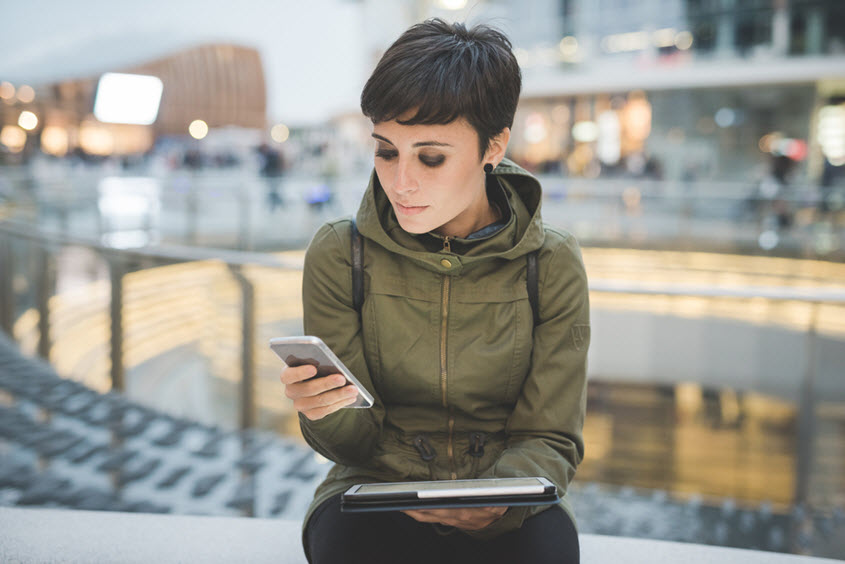 It's no secret: millennials have more buying power than ever before, that's why major corporations are putting so much emphasis on marketing to this demographic, including big players in the payment industry like Mastercard. According to the Wall Street Journal, millennials have an average of two credit cards. Nearly 60 percent of millennials in the United States would like to be able to make payments by scanning their smartphone. This desire has led to heavy investments in biometrics by Mastercard and, even though Mastercard's vision statement is a "world beyond cash," its chief financial officer says she believes we'll still have cash for decades to come, if not always.
Luckily, we've talked about how millennials are shopping and paying. Because millennials' buying power will soon surpass that of the generations before them, we want to share five marketing tips you can use to get your business in front of this invaluable demographic.
1. Be Authentic
From a very young age, millennials have had the internet in their lives, enabling them to learn and research any topic that comes to mind. Whether it's searching Google or starting a discussion on Reddit, they can detect slick marketing that lacks substance. So, if you want millennials to really connect with your marketing efforts, you need to be sure that what you put out is a true reflection of your brand.
2. Tell a Story
A common challenge businesses have with marketing to millennials is holding their attention for an extended amount of time. Storytelling is a powerful tool that can help solve this problem. By weaving a story through your marketing efforts, you can grab millennials' attention and give them a reason to continue engaging with your brand. Do this by developing a message and ensuring all your marketing efforts deliver that message – email, commercials, web banners, print materials and more.
3. Offer Value
Much of the advice about connecting with millennials says to focus your marketing online – but how? Well, start by offering real value. Use your website as both the hub of all your marketing efforts and a place where users can find value through content. Offer special promotions online, create marketing automation, gather user data and use it to develop more targeted marketing – this will ensure you achieve higher ROI and more trust among your millennial clientele.
4. Have Fun
No conversation about marketing to millennials would be complete without saying that it is absolutely OK to have some fun with your marketing. Find humor in your brand story, find engaging ways to guerilla market and use catchy platforms, things like Instagram and  Youtube, to reach your audience. Have fun! Chances are, if you have fun making your marketing materials, your audience will have fun interacting with them and your brand will be more memorable.
5. Eliminate Payment Friction
Although payments technically fall into a different category than marketing, they are a key element of what you want millennials to ultimately do. This is why it's important to review your current online and offline payment methods to look for any points of friction. By finding solutions to any existing friction, you'll be able to maximize your millennial customer conversions.
If this steps feels especially hard because you're constrained by your current processing company, it's the perfect opportunity to find a better credit card processor.