5 Lessons from Target's Recent Growth and Success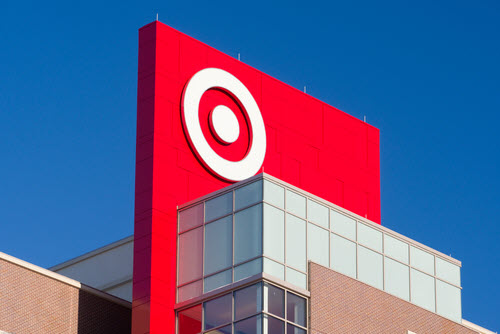 Given all the concerns surrounding physical retail, investors have been on edge with a lot of recent earnings announcements. We've already covered the fact that Walmart's stock took a big hit after they shared their earnings. So, it probably won't come as a surprise that the stock of one of their closest competitors took a bit of a tumble as well. While Target's stock dipped by around 5%, digging deeper into what they shared actually reveals a lot of interesting information.
Because Target's overall performance is quite good in the face of a lot of uncertainty, we want to share five key takeaways from their earnings announcement, along with the lessons you can takeaway for your own business:
Comparable Sales Growth
Target's increase for comparable sales was 3.6%. What this shows is as long as you give consumers a compelling reason to visit stores in person, they're still completely willing to do exactly that.
Solid eCommerce Growth
Where Target saw a lot of growth was online. Posting an annual figure of 25%, this metric makes it clear that there's still a lot of room for online expansion. Any business that isn't investing heavily into their online marketing and sales channels is going to have a rough time in the coming years.
Minimum Wage Increases
Another big announcement by Target is that they're raising their minimum wage to $12 an hour. This isn't the last raise, as the company plans to reach $15 an hour by 2020. The lesson for all businesses is even in a time that's driven by technology, people still matter a lot. Target wants to attract great employees, and they're showing a willingness to pay for talent.
Fulfillment Investments
One of the areas where both Amazon and Target are making some very significant investments is fulfillment. The reason these investments are top priorities is as ecommerce continues to grow, the infrastructure to quickly get consumers their purchases is becoming very strained. Even if you aren't in a position to invest in infrastructure, the lesson for your business is just how much value fast and delightful customer experiences carry.
Growing Brands
Maintaining margins is always a challenge for retailers like Target. That's why the company is putting a lot of resources behind expanding and developing new owned brands. If you're looking for a way to both stand out and boost margins, taking a long look at your overall brand proposition is a very good starting point.
Giving customers a reason to visit your business in person, investing heavily online, taking care of employees, providing delightful customer experiences and putting your brand first are all worthwhile lessons to learn from Target.
If you're currently dealing with the obstacle of having a less than stellar payment processing partner that's holding back your business, now is the time to make the switch. Use our list of the top credit card processors to start your search!