Visa, Mastercard Agree to Pay Merchants $7.25 Billion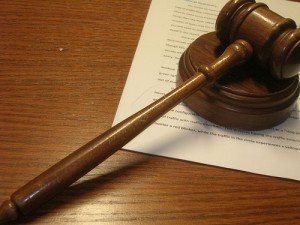 Visa and Mastercard, along with Citibank, Wells Fargo and Bank of America, have reached a settlement agreement to pay merchants across the country $7.25 billion and also change terms that have prevented merchants from passing surcharges on to consumers, effective as early as December this year.
Years Old Litigation
The lawsuit, which was brought against the payment processing giants by Safeway Inc., Walgreens Co. and Kroger Co. any a slew of other merchants in 2005, is currently pending approval by the Eastern District Court of New York. If approved, merchants will be allowed to pass credit card surcharges on to consumers in states that haven't explicitly passed legislation barring the practice, which include California, New York and Texas.
Another agreement in the settlement will be a temporary reduction in credit card processing fees for merchants, expected to last until the end of the year.
Merchants have previously had the choice of offering discounts to customers utilizing cash or checks to avoid processing fees, which can be as high as 3 percent per transaction. Customers choosing to pay with debit cards are not subjected to surcharges, as outlined by the Durbin Amendment to the Dodd-Frank Act which placed sole responsibility on merchants and capped fees at 24 cents per transaction.
Reaction and Criticism
Critics of Visa and Mastercard are voicing that the settlement doesn't do enough to ensure merchants are protected from rising processing fees in the future. Much like the Durbin Amendment, this settlement could have unintended repercussions for merchants.
Many merchants have already vowed to not pass surcharges on to consumers, whereas some are actually considering displaying two different prices on items depending on payment method. It won't come as a surprise if consumers start reverting to cash if these processing fess become prevalent fixture of purchasing.
Image source