National Retail Federation Joins Opposition to Visa, Mastercard Settlement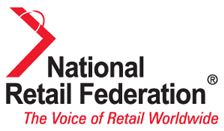 The opposition to Visa and Mastercard's $7.25 billion settlement gained another ally this week as the National Retail Federation joins the National Grocer's Association in renouncing the terms and even threatening to block the settlement.
The settlement, which leaves many doors open for Visa and Mastercard to continue with their anti-competitive behavior, still needs approval from the judge presiding over the case by Oct. 19. The seven year old case was sparked by merchants who claimed Visa and Mastercard colluded in blocking merchants from passing fees on to customers, something that they claim eats away at their profits.
Other major companies to join the NRF and NGA are Target and Walmart, two of the largest retail chains in the country. Even Sen. Dick Durbin has spoken out that the terms are unfair. The terms leave out any language that would cap the swipe fees, which many believe is a loophole that Visa and Mastercard will use to recoup their losses in the not-too-distant future.
As it stands now, considering the amount of opposition, there is a good chance the settlement will be rejected and may be forced into renegotiations, unless they choose to move forward with the litigation. Be sure to check back with CCPnet for updates on this case.