Groupon Officially Launches Breadcrumb, a Comprehensive Point-of-Sale Solution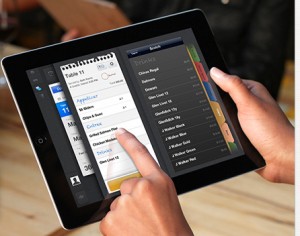 Groupon officially launched its new point-of-sale business, Breadcrumb, this week pulling it out of the beta stage and allowing the public to enroll.
Breadcrumb acts as a comprehensive business solution, integrating the ability to make reservations, place an order, email or print receipts, provide data on real time sales, track employees' shifts and now fulfill Groupon's famous deal-of-the-day offer.
Signs of Things to Come
The service has been anticipated since May earlier this year when Groupon strategically acquired Breadcrumb, not-so-subtly announcing its intentions to its evangelical small business adherents and burned detractors.
Breadcrumb costs $99 per month and it's an additional $100 per in-store iPad. Businesses can also purchase a bundled package that includes a cash drawer as well as printers for purchase receipt and kitchen tickets.
Bottom Line
Groupon is pushing to reinvigorate its clientele and is trying to deeply integrate itself into the businesses that keep it alive. Many business owners have complained that their Groupon experiments ended horribly, some with major losses and others just simply fed-up with the entitlement issues that accompany freshly expired offers. If Groupon's stock is any indication, faith in the company is fading fast, but this could be the turnaround the company arguably needs.