Durbin Amendment has Unintended Consequences for Some Businesses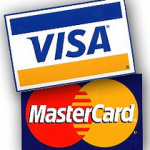 Though debit card swipe fees were capped at 21 cents on Oct. 1 per the Durbin amendment of the Frank-Dodd act, some business owners conducting small transactions are experiencing an increase in costs from Visa and MasterCard.
Before the new law, businesses were being charged approximately six to seven cents for a $1 transaction on say, a cup of coffee. But now, in an effort to recoup substantial losses from capping larger transactions, Visa and MasterCard are charging the full 21 cents on that same cup of Joe, which has business owners scrambling to recoup their own losses through incentivizing cash purchases through discounts, raising prices or backing off debit transactions all together and installing ATMs.
Estimated losses for banks hovers around $6 billion annually, while repercussions for businesses that frequently conduct small transactions goes largely unaccounted for. Some banks initially attempted to charge a monthly debit card fee for consumers which resulted in public outcry and a mass exodus from large banks to local credit unions, known as Bank Transfer Day. Author of the amendment, Dick Durbin (D., Ill.), even encouraged people to leave Bank of America because of their proposed fee, decrying "Get the heck out of that bank!"
Some larger businesses, however, have managed to negotiate lower debit transaction fees with Visa, signaling that the banks might be willing to accept lower rates instead of losing business altogether. But smaller businesses that don't generate enough revenue to have influence might find that negotiating more proportionate fees could be daunting.
It is unlikely that customers will embrace going back to cash as debit and credit card transactions have increased steadily for the last few years, which will ultimately force small business owners to raise prices to keep their businesses afloat.