Consumer Financial Protection Bureau Sets Its Sights on the Prepaid Card Industry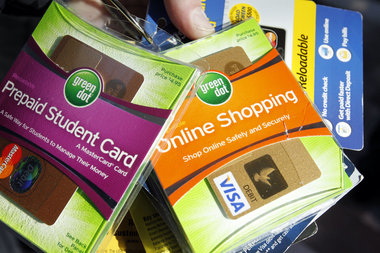 The Consumer Financial Protection Bureau has formally announced plans to investigate and regulate the prepaid debit card market, a booming industry that many consumers and advocates are accusing of utilizing deceptive and predatory practices.
The publication of its Advance Notice of Proposed Rulemaking (ANPR) last week marked the beginning of a two-month long period in which comments on the industry's practices will be heard from both consumer advocates and representatives of prepaid card companies. The CFPB's legislation will focus on "safety and transparency" and hopes to have a draft ready by early 2013.
One major concern is that many prepaid cards have terms which are encased within the prepackaged cards and folded multiple times in what is being referred to as an "origami" format. The CFPB is also taking note of egregious activation and utilization fees, which many decry as predatory.
Prepaid cards have surged in popularity with consumers that have had some prior credit hardships such as missed credit card payments and those who have filed for bankruptcy as not only a means of conducting digital transactions, but also rebuilding credit scores in some cases. Growth in the market is around 42 percent annually, with a projected $167 billion loaded on these cards in 2014.