Barnes and Noble Announces PIN Pads in 63 Stores Have Been Compromised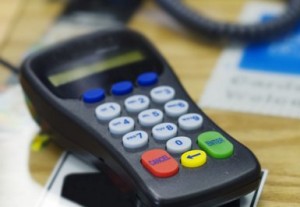 The nation's largest brick and mortar book store, Barnes and Noble, has announced that pin pads on credit card terminals in 63 of its stores have been hacked to steal customer information.
The number of breached accounts is currently unknown, but the New York Times has reported that unauthorized purchases have been discovered on some of the compromised accounts.
The infiltration was discovered on Sept. 14, after which the company immediately disconnected all pin pads in all of its stores nationwide. For now, customers will have to hand their debit or credit cards over to clerks to be swiped for all transactions.
The company is assuring customers that its online transaction and those made with the company's Nook devices are secure, including its customer database.
The FBI New York agency is currently investigating the breach. Barnes and Noble is suggesting that any customers who utilized their PIN pads at any of their stores should consider immediately changing their PIN numbers and check their accounts for any suspicious transactions.
Check back with CCP.net for updates on this developing story.